Make a financial contribution
Siya Sebenza Trust t/a W4AL is a registered Non-profit Organisation with PBO status and can issue Section 18a certificates in South Africa. We are also registered as a 501(c)(3) organisation in the USA.
We are able to do what we do because of the incredible community of people who have invested in our vision of empowering people to thrive and to flourish.
Please see the options below if you would like to make a financial contribution to our mission.

To make a donation directly to our bank account, please use the following banking details: 
Bank:
Nedbank
Account Name:
SIYA SEBENZA TRUST
Account Number:
1215054025
Branch Code:
198765
Swift Code:
NEDSZAJJ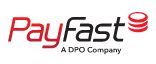 Click the Donate button below to make a donation via PayFast.
Contact us for more information